Leather Making is now re-designing as "WHOSE LEATHER" Concept.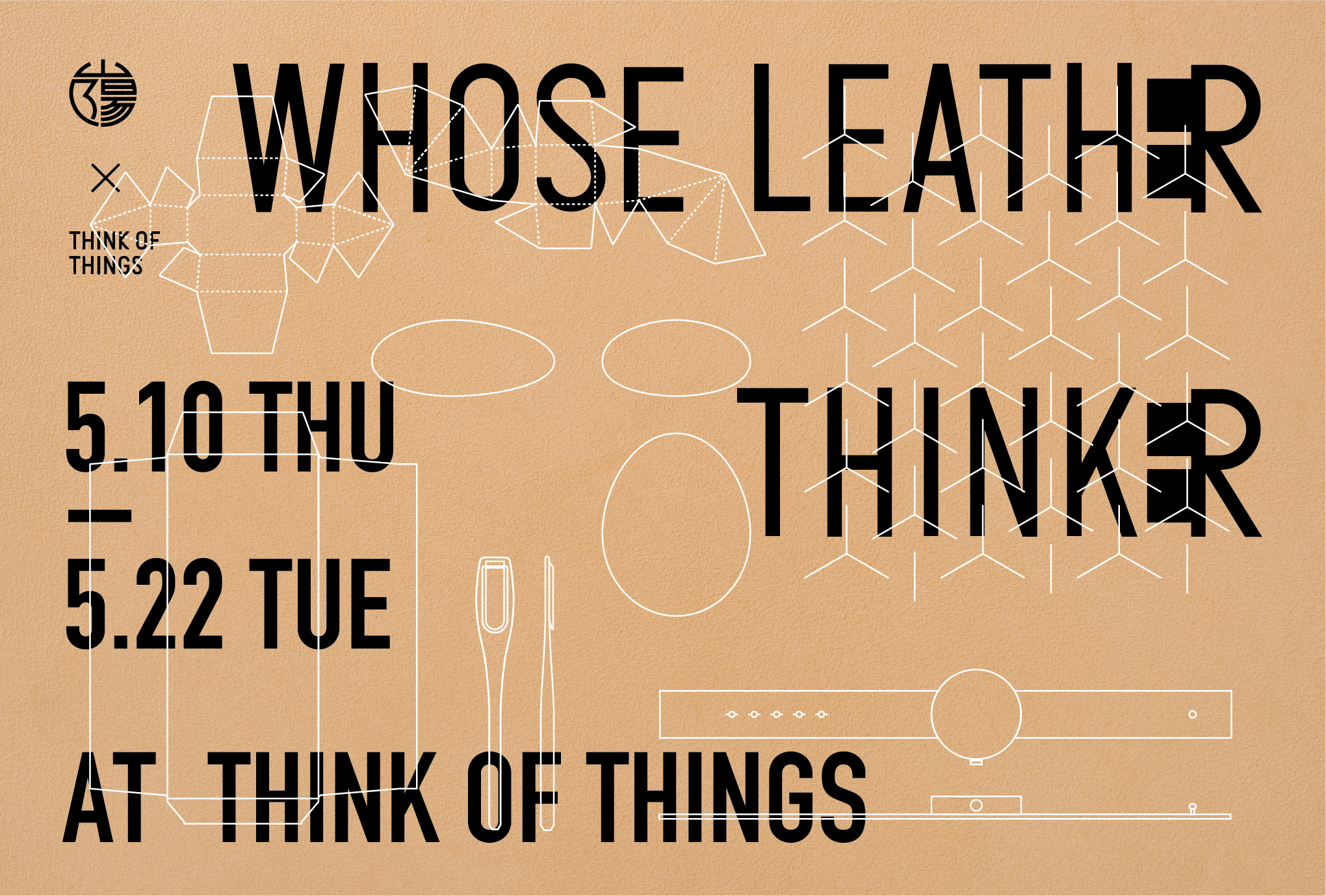 107th years of leather history, Sanyo Leather Co., Ltd. (Head Office: Himeji City, Hyogo / CEO: Mr. Kawami)together with creative agency POOL inc. (Head Office: Shibuya, Tokyo / CEO: Mr. Konishi) re-design old school leather making as a concept "WHOSE LEATHER". Now opening 1st wave of concept at Kokuyo Lifestyle & Café shop-in-shop "THINK OF THINGS" at Harajuku, Tokyo from 10th May to 22nd May 2018.
"WHOSE LEATHER" is a new project from Sanyo Leather and Pool inc. which looking for a possibility of leather through an experiment with many creators. As a first wave, we collaborated with THINK OF THINGS' designer which have an idea of construction, furniture and stationary as a background. The product will available for purchase at the exhibition.
"WHOSE LEATHER" project was born from a perspective of "who will use this leather" not from a maker, to create a new possibility of leather making. This project is collaborative work between Sanyo Leather and Kokuyo "THINK OF THINGS" which based on people lifestyle and workstyle observation.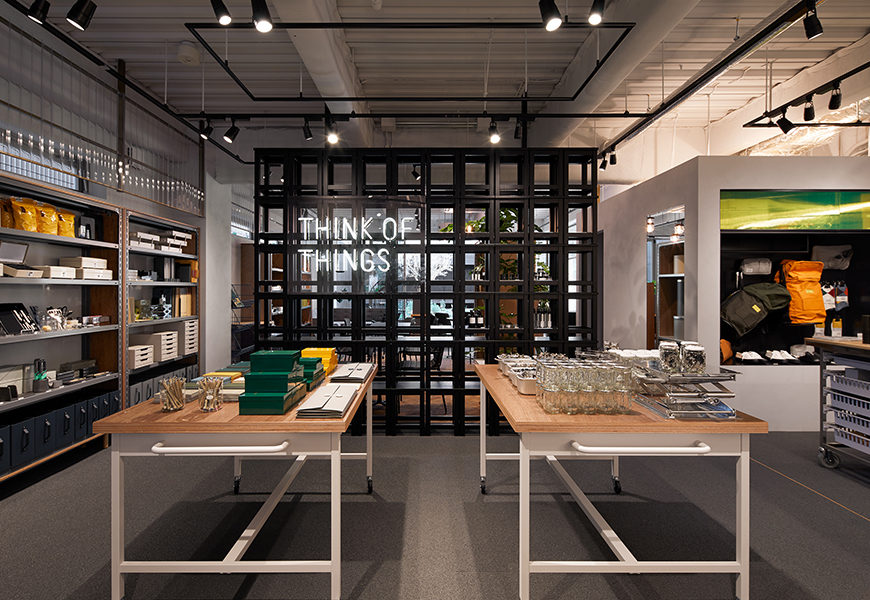 We're presenting 7 types of leather product,
"THINKER'S HAMMOCK (Leather Hammock)", "THINKING ABOUT YOU (Leather Brooch)",
"EUREKA! (Leather Paperweight)", "NO THINK DAY (Leather watch-like-bracelet)",
"IDEAMAN (Leather mini-pen)", "MILLIONAIRE THINKING (Million-yen leather envelope)"
and other than the first 6 unique items, we will give-away the last item "REMEMBER (Leather seal)"
to whom who purchase our WHOSE LEATHER product at THINK OF THINGS exhibition or
visiting a special exhibition "WHOSE LEATHER_Thinker" product manufacturing process
from 10th May to 22nd May 2018. At the 2nd Floor.
As a weekend special event, a visitor who visit us on 12th May and 13th May, first 50 people/day can experience
special leather workshop "CASE BY CASE" a leather case that matches your own individual style for free.
We very much appreciated your visiting, and nothing will make us happier rather than giving you a new experience
on leather making. By this chance please feel free visit us at Kokuyo "THINK OF THINGS".
○ Open Duration: From 10th May 2018 to 22nd May 2018 (13 days)
○ 2nd Floor Special Exhibition: From 11th May 2018 to 13th May 2018 only for 3 days (Open from 10:00 to 17:00)
In this special exhibition, we will show how creators of THINK OF THINGS and Sanyo Leather think of "WHOSE LEATHER_Thinker"
and working on this project. For a visitor who visiting us during the special event, as a commemoration of "Started Thinking" project
we will give-away the "REMEMBER", a leather seal to everyone.
○ Business Hour: From 10:00 to 18:00
○ Venue: THINK OF THINGS (3-62-1 Setagaya Shibuya Tokyo / Walking 3 min from JR Harajuku Station)
○ "THINK OF THINGS" Homepage: http://think-of-things.com/
○ Sanyo Leather Co., Ltd. Homepage: https://sanyotan.co.jp/en/
○ POOL inc. Homepage: https://pool-inc.net/
(Host: Sanyo Leather Co., Ltd. & POOL inc. )
○ Inquiry about this project
Please contact Mr. Shiota Tel: +81-79-281-2141 (Head Office) or Mr. Tominaga Tel: +81-3-3876-2341 (Tokyo Office)
CONTACT
If you are interested in our leather,
or you have any questions about leather,
click here.
Contact us by telephone
Office hour: 8:00-17:00
Off-days: Saturday, Sunday and
Japan's National Holidays